Winter wonders on pristine peaks
By Xin Wen | China Daily | Updated: 2021-01-05 12:37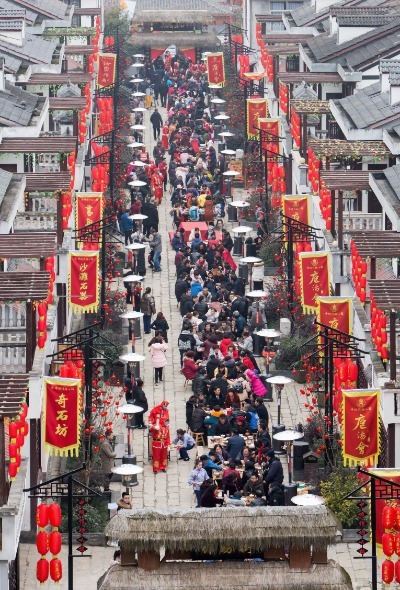 Central China's Qinling Mountain Range divides the country north to south. In winter, its gorges are blanked with white snow and silvery ice.
The peaks are about an hour-and-a-half drive from Shaanxi's provincial capital, Xi'an, which was home to several Chinese dynasties.
They offer a place to escape the crowds and enjoy the tranquility.
Numerous villages, 72 valleys, 33 nature reserves and a national forest-hiking trail are scatted throughout the 1,600-kilometer range.
Rivers still flow in the freezing winter on the south side. Rainfall is abundant, and the air is humid year-round.
Life moves a little more slowly among these peaks.
Locals roll rice-skin wrappers and boil large pots of pork soup for hours on weekends. Villagers occasionally stage gatherings during lunchtimes.
The province's rarest and most precious residents fly above the wetlands and lakes at the crested ibis reserve in Shaanxi's Hanzhong city.
But it's mostly the stunning sceneries that lure thousands of visitors from home and abroad to the Qinling Mountains.
China Daily explores three winter destinations south of the range in Shaanxi.