Japan calls emergency for Tokyo area as cases spike
By WANG XU in Tokyo | China Daily Global | Updated: 2021-01-08 09:24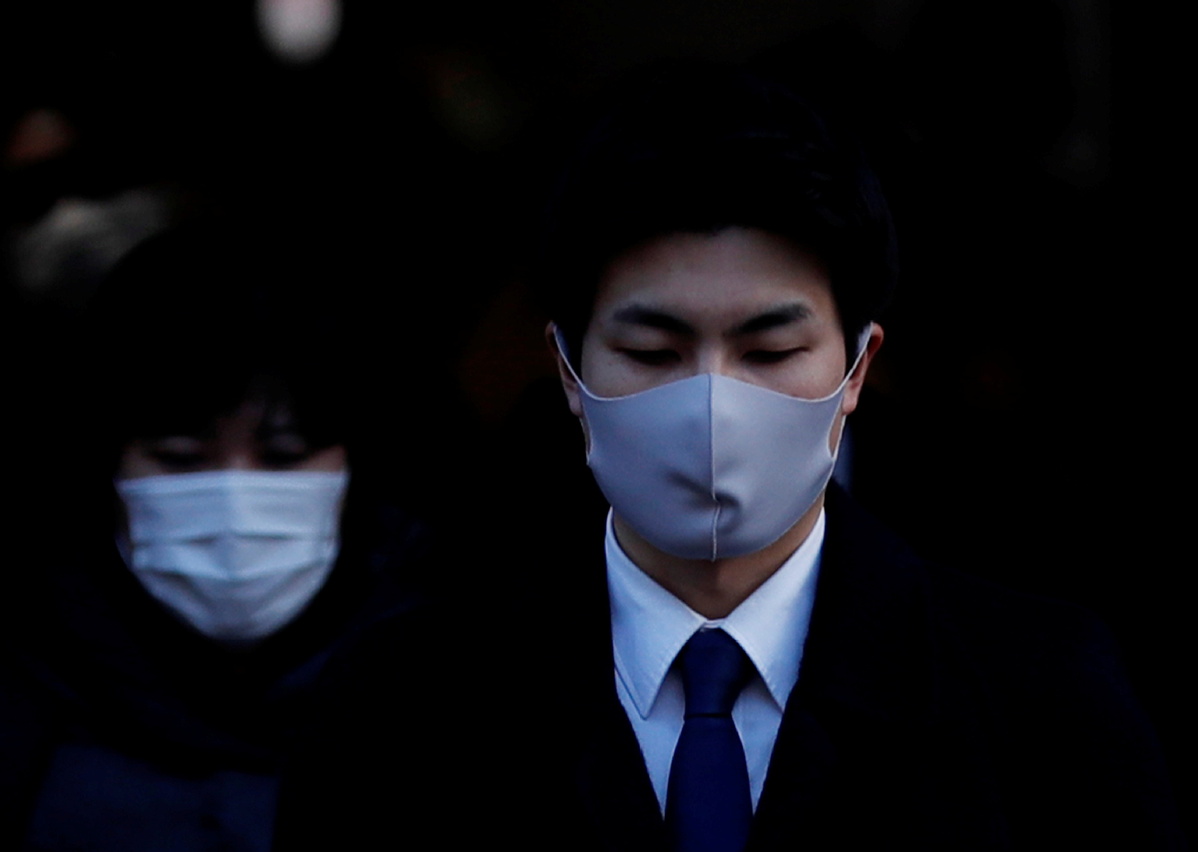 Japanese Prime Minister Yoshihide Suga on Thursday declared a state of emergency for Tokyo and three neighboring prefectures after days of record coronavirus counts and a rapidly rising death toll. It was the nation's first such declaration since April.
The announcement covers the capital and the prefectures of Kanagawa, Saitama and Chiba and it will be imposed from Friday until Feb 7.
"The situation has worsened recently nationwide, and I feel a strong sense of crisis," Suga said."We will take thorough steps."
Suga's declaration came five days after governors from the affected prefectures had pleaded with the central government to act, citing explosive growth in infections in the vast capital region.
Suga also promised that the Tokyo Olympic Games would be held this summer, as cases nationwide topped 7,000 in Japan for the first time on Thursday.
Tokyo, with 2,447 cases, was among a host of regions that saw record one-day increases in infections. Deaths in the country had also doubled in the past few weeks, passing 3,800 and posing further challenges to the effectiveness of the expected measures.
Yasutoshi Nishimura, the minister in charge of the response to COVID-19, said earlier in the day that the emergency declaration could be lifted if the daily number of coronavirus cases in Tokyo falls to 500, or about one-fifth of the current level.
However, under the emergency the government doesn't envisage the kind of lockdowns seen in other parts of the world, and Japan for now is seeking far less stringent measures to preserve economic activities.
Residents will be asked to avoid going out only after 8 pm and all restaurants and bars will be instructed to close at that time. Employers have been asked to encourage staff members to work from home, but schools, museums and venues for big events will remain open.
It relies mostly on voluntary compliance, meaning authorities can't enforce the measures for now.
Suga said the government will increase financial support for bars and restaurants that cooperate with its request to shorten business hours from up to 40,000 yen ($390) a day to a maximum of 60,000 yen, and "name and shame" those that do not.
In sobering comments to reporters on Tuesday, Shigeru Omi, head of a government expert panel that recommended the emergency, said the action would not guarantee a slackening in the rate of infection.