China opposes visit by US diplomat to Taiwan
By LIU YINMENG in Los Angeles | China Daily Global | Updated: 2021-01-08 11:44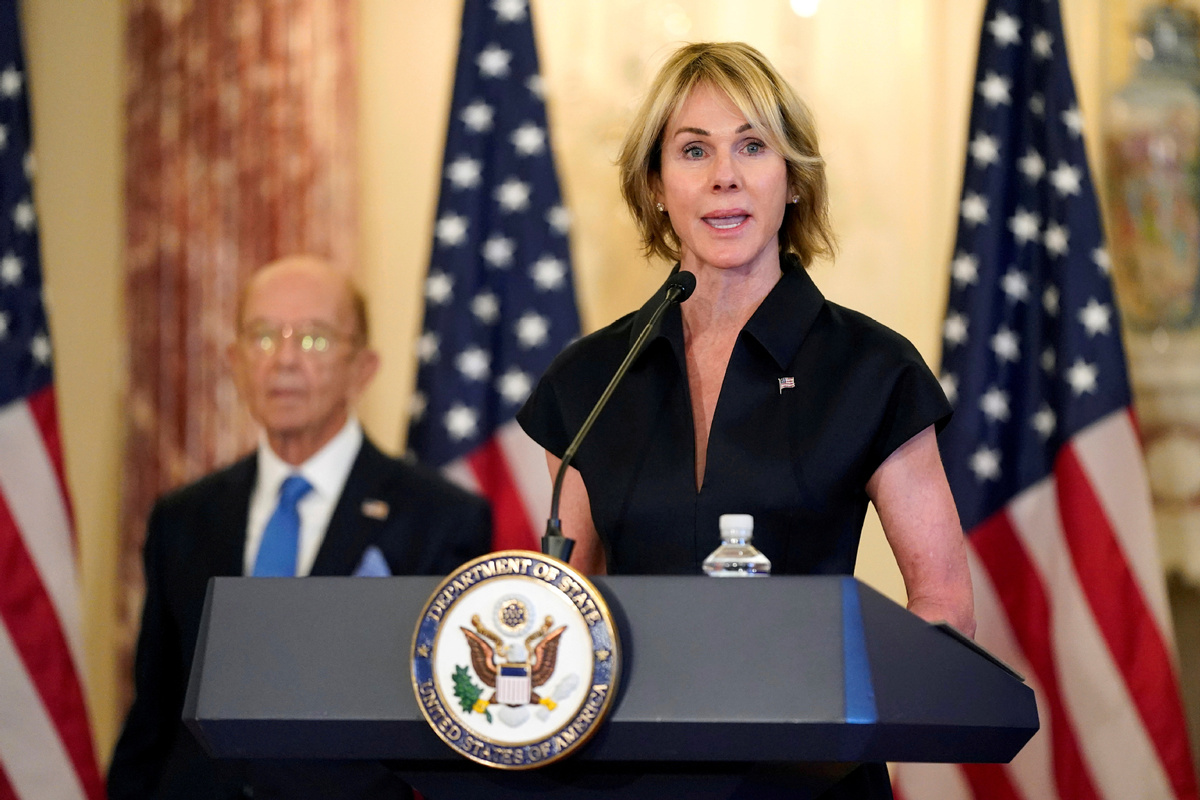 China's permanent mission to the United Nations on Thursday expressed China's strong opposition to a planned Taiwan trip by a top-level American official by stressing that the move violated the one-China policy, which underpins bilateral relations.
According to the media report, US Secretary of State Mike Pompeo said US Ambassador to the UN Kelly Craft will visit Taiwan, a move that Beijing firmly opposes, said a spokesperson of the Chinese mission.
"There is only one China in the world, and the Taiwan region is an inalienable part of China's territory. The government of the People's Republic of China is the sole legal government representing the whole China," the spokesperson said.
Craft's visit to Taiwan marks the third such trip made by a senior US official since last August. US Secretary of Health and Human Services Alex Azar visited Taiwan on Aug 9. His trip was followed by a visit by Keith Krach, the US State Department's under-secretary of state for economic growth, energy and environment, on Sept 19.
The US has made an explicit commitment on Taiwan in the three China-US joint communiqués, which included the 1979 Joint Communiqué on the Establishment of Diplomatic Relations, the delegation said, adding "China firmly opposes any forms of official contacts between the US and the Taiwan region. This position is consistent and clear."
The spokesperson emphasized that the Taiwan question concerns China's sovereignty and territorial integrity, as well as China's core interests.
The one-China principle is widely recognized by the international community, and it is also the basic norm of international relations affirmed by UN General Assembly Resolution 2758, the spokesperson said.
The spokesperson went on to warn that "the US will not succeed in its attempt to harm China's core interests through political manipulation on the Taiwan question".
"We wish to remind the US that whoever plays with fire will burn himself. The US will pay a heavy price for its wrong action," the spokesperson said.
China strongly urges the US to stop the provocation and to stop creating new difficulties for China-US relations and the two countries' cooperation in the UN, and to stop going further on the wrong path, the spokesperson said.