Surveyor rises to occasion again in Tibet
Share - WeChat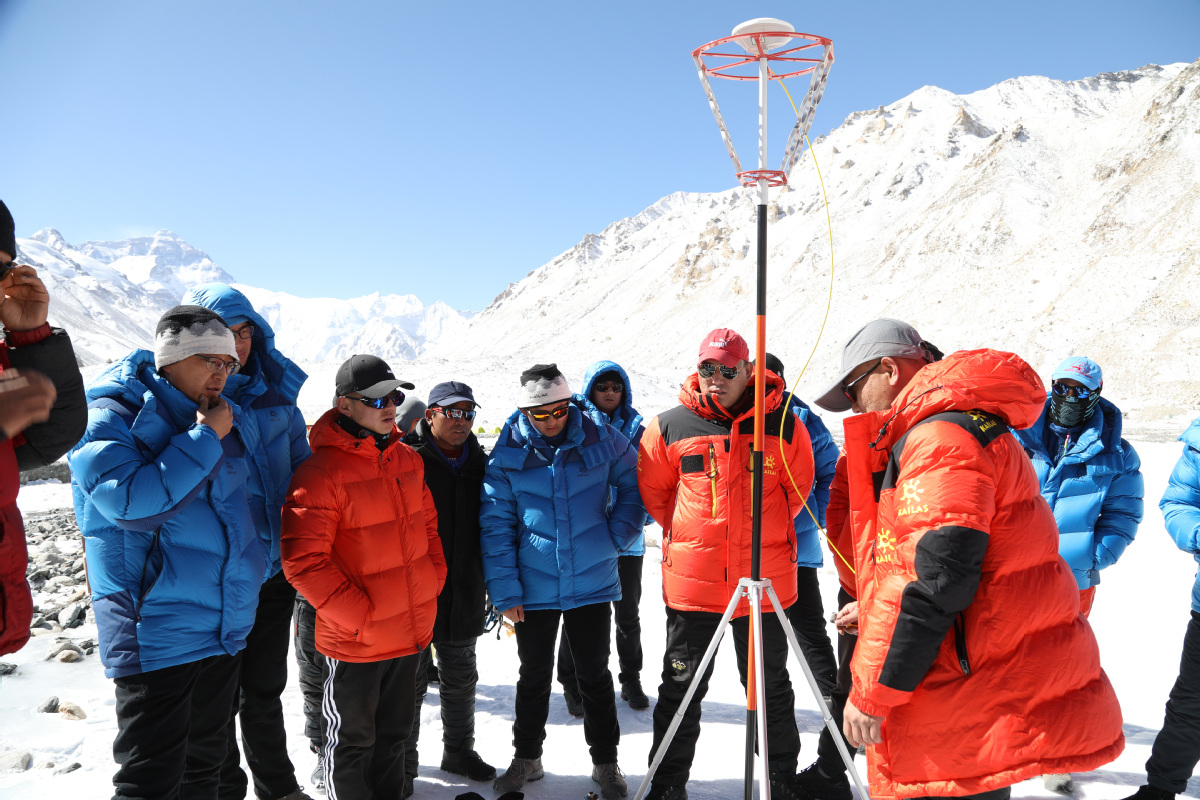 Expert involved in three missions reveals technical side of arduous task
Measuring the height of Qomolangma, the world's tallest mountain, is a challenge 42-year-old surveyor Bai Huagang has conquered more than once. Swarthy and slim, the native of Xi'an, Shaanxi province, has measured the height of Qomolangma three times-in 1998, 2005 and last year.
A phlegmatic character when it comes to discussing his achievements, Bai joked that he burned a lot of energy on the Qomolangma expeditions.
"Losing 33 or 44 pounds is a piece of cake," he said.
In 1997, Bai started work at the 1st Geodetic Surveying Brigade at the Ministry of Natural Resources after graduating from college. The next year his first major job was to measure Qomolangma, known as Mount Everest in the West, with his colleagues.
The first assignment left a deep impression on him. The expedition members drove by truck from Xi'an to the foot of Qomolangma. Along the way they stopped at Golmud in Qinghai province for two days, where Bai acclimatized himself to the higher altitude at 2,008 meters above sea level.
The survey team then headed to Lhasa in the Tibet autonomous region, where they rested for several days and brought food supplies and necessities.
They eventually arrived at Qomolangma and set up a base camp 5,200 meters above sea level.