Trump condemns violence at US Capitol, vows to ensure orderly transition of power
Xinhua | Updated: 2021-01-08 11:32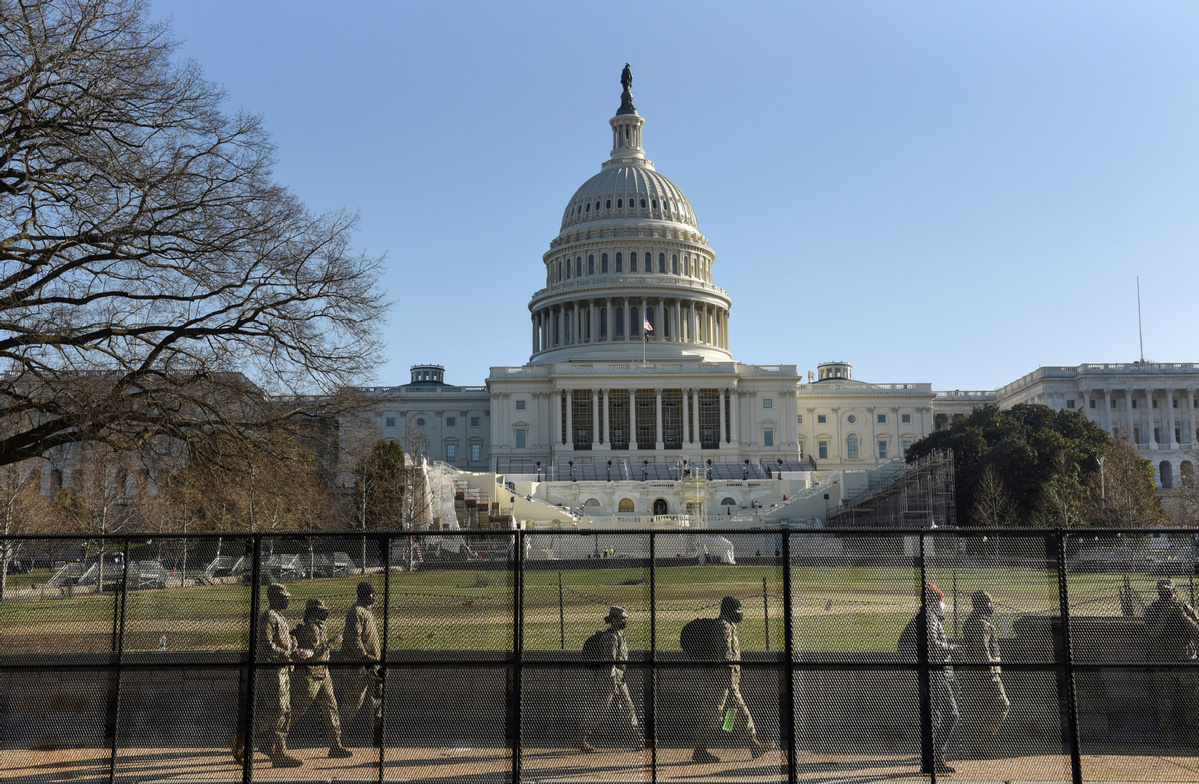 WASHINGTON - Outgoing US President Donald Trump on Thursday condemned violence that ravaged the Capitol a day earlier, while vowing to ensure an orderly transition of power.
"Like all Americans I am outraged by the violence, lawlessness, and mayhem," Trump said in taped remarks posted on Twitter. "And to those who broke the law, you will pay."
The president went on to acknowledge the congressional certification of President-elect and Democrat Joe Biden's victory in their White House race in 2020.
"Now Congress has certified the results. A new administration will be inaugurated on January 20. My focus now turns to ensuring a smooth, orderly and seamless transition of power," he said. "This moment calls for healing and reconciliation."
A big crowd of Trump's supporters forced their ways into the Capitol on Wednesday afternoon when Congress met to formally count the Electoral College votes and affirms Biden's win.
The chaotic and disruptive situation forced an hours-long lockdown on the Capitol grounds and left four people dead, along with multiple injuries and dozens of arrests.
Trump's initial reaction to the incidents fell short of condemning the violence but doubled down on unsubstantiated allegations that the election was fraudulent. His campaign and allies have lost dozens of lawsuits seeking to overturn the loss to Biden in the past two months.
A growing number of Trump administration officials, including Transportation Secretary Elaine Chao and Education Secretary Betsy DeVos, have resigned in protest over the Capitol unrest and the president's role in it.
"Yesterday, our country experienced a traumatic and entirely avoidable event as supporters of the President stormed the Capitol building following a rally he addressed," Chao wrote in a letter to her colleagues. "As I'm sure is the case with many of you, it has deeply troubled me in a way that I simply cannot set aside."
In his remarks from Wilmington, Delaware, on Thursday afternoon, Biden called Wednesday "one of the darkest days" in the US history.
"It was not protest. It was chaos," the president-elect said. "They were rioters, a mob. Insurrectionists. Domestic terrorists."
The US Congress early Thursday morning affirmed Biden's victory, in which the former US vice president won 306 Electoral College votes versus 232 for Trump.
It takes at least 270 electoral votes to win the White House. Biden also won the popular votes by 7 million and more than 4 percentage points.