German economic data belie virus gloom
By JULIAN SHEA in London | China Daily Global | Updated: 2021-01-08 09:36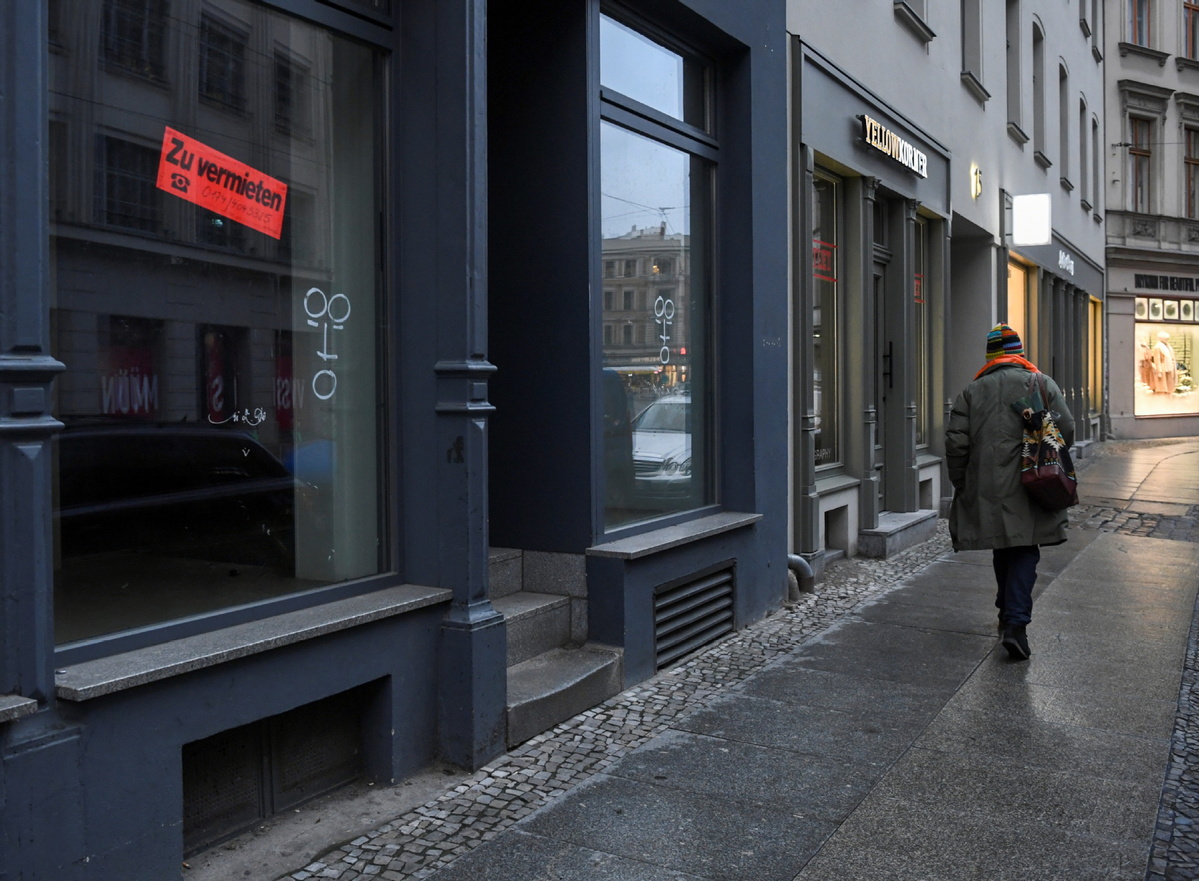 Figures released by Germany's Federal Statistics Office on Tuesday revealed that the country's economy performed better than expected in November, raising hopes that Europe's largest economy may be showing signs of having come through the storm of the novel coronavirus in better shape than forecast.
The country was still in partial lockdown at the time and retail sales had been expected to fall, but largely driven by online shopping and people investing in home improvements, they in fact went up by 1.9 percent. The year's overall retail growth now is expected to be around 4 percent, an improvement on 2019's total of 3.2 percent.
Germany's retail performance is in contrast with the overall eurozone retail sales, which dropped 6.1 percent in the same month, the steepest fall since April when the first wave of lockdowns was fully underway.
The country's delivery and online retail enjoyed a highly successful month, with year-on-year revenue up by almost one-third, and people spending more time at home resulted in a 15.4 percent increase in expenditure on building materials, household appliances and decorative products.
"The apparent resilience of the German economy in late 2020 bodes well for the new year," Berenberg chief economist Holger Schmieding told the Bloomberg news agency."Despite a likely setback early this year, we look for a strong rebound starting no later than April."
More encouragement came from unemployment figures, with the Federal Labor Agency reporting a fall of 37,000 year-on-year for December, at a time when numbers were expected to rise.
Economic performance was also helped by a seventh consecutive month of increased industrial orders, which ING economist Carsten Brzeski said was supported by demand from Asia's recovering economies. End-of-year stockpiling ahead of the Brexit deadline was also a possible contributory factor.