Biden arrives in fortified capital for inauguration
By AI HEPING in New York | China Daily Global | Updated: 2021-01-20 12:31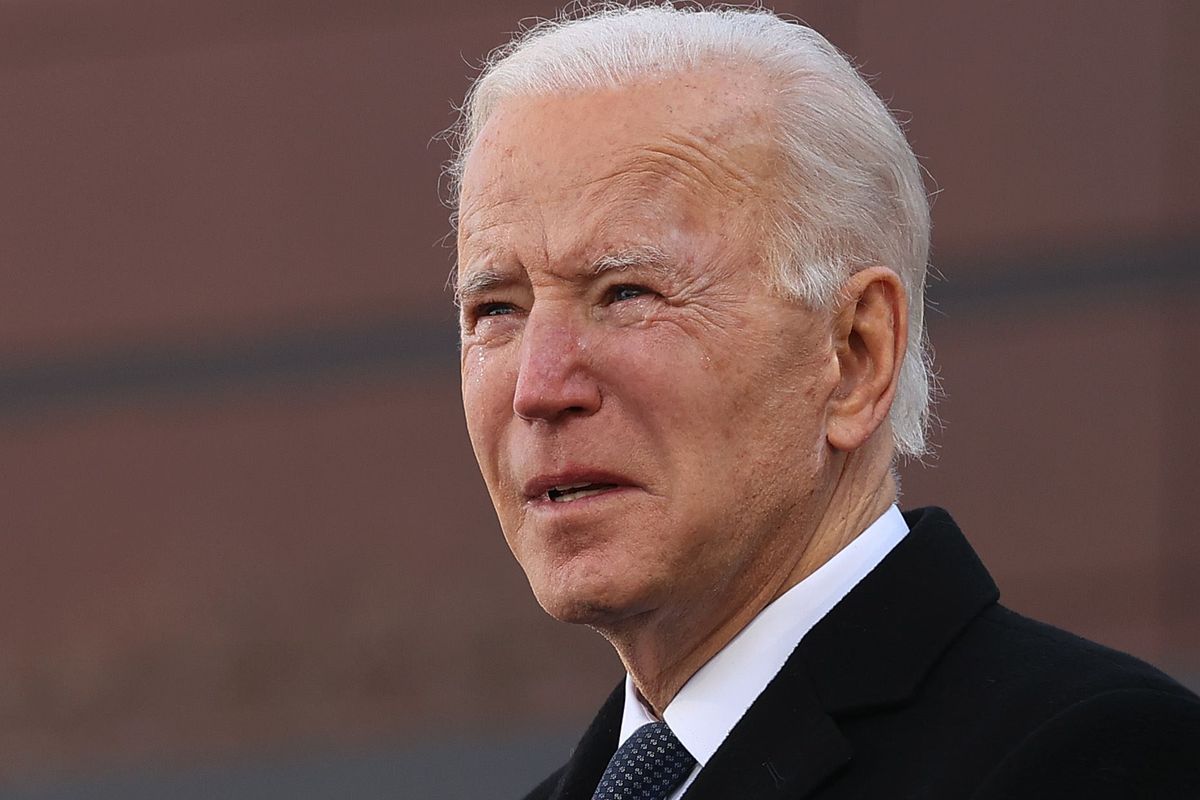 US President-elect Joe Biden arrived in Washington on Tuesday on the eve of his inauguration as officials said 12 of the thousands of National Guard troops providing security for the event have been removed from duty in a vetting process to ensure that troops don't have ties to extremist groups.
The Associated Press reported that two of the 12 were found to have ties with right-wing militia groups or posted extremist views online.
But Army General Daniel Hokanson, chief of the National Guard Bureau, later told reporters two of the individuals were flagged due to "inappropriate" comments and texts.
The other 10 Guard members were removed for questionable behavior found in the vetting process, Hokanson said, emphasizing that this doesn't necessarily mean they have ties to extremists, but simply that they were "identified" and removed from service "out of an abundance of caution".
"I'm not concerned as a large part of our organization, if you look at 25,000, we've had 12 identified, and some of those they are just looking into; it may be unrelated to this, but we want to make sure out of an abundance of caution as I stated earlier that we do the right thing until that gets cleared up," he told reporters.
There was no threat to Biden, officials said.
Last week, the FBI and the US Army worked to vet all 25,000 National Guard troops headed to Washington for the inauguration. US defense officials have expressed concern about a potential insider attack or other threat from service members following the deadly riot at the Capitol on Jan 6 by Trump supporters.
Biden, an avid fan of Amtrak from his days as a member of Congress when he commuted every day by train to his home in Delaware, had planned to take a train into Washington ahead of the inauguration, but that was scratched as too much of a security risk.
He instead flew to a military air base just outside the capital on Tuesday afternoon in a private plane.
Shortly before Biden departed for Washington, the US reached another grim milestone in the pandemic — topping 400,000 deaths from COVID-19, according to Johns Hopkins University.
"These are dark times," Biden told dozens of supporters in an emotional send-off in Delaware before departing for Washington. "But there's always light."
Biden also participated in a memorial Tuesday honoring Americans who have died from COVID-19, with 400 lights illuminating the Lincoln Memorial Reflecting Pool.
Hundreds of towns, cities and communities across the country plan to join in the solemn tribute with lighting ceremonies of their own at buildings from the Empire State Building in New York City to the Space Needle in Seattle.
Biden was joined by his wife Jill Biden, Vice-President-elect Kamala Harris and her husband, Doug Emhoff.
Agencies contributed to this story.